New York City was founded by the Dutch in 1624 as New Amsterdam, a trading post for the Dutch West India Company in New Netherland. The New Amsterdam History Center is devoted to documenting and mapping New Amsterdam and New Netherland, its diverse people, landscapes, institutions, and global legacy today.

We've presented several versions of the Castello Plan, a 3D model, an encyclopedia, and other maps here. You can see the settlement with its houses, farms, taverns, and workshops, surrounded by walls. Over the centuries that followed, this area became the Financial District. The east wall was torn down and named Wall Street. The canals were paved over, became streets, and in between developed skyscrapers, while the island was expanded with infill. Above ground, almost nothing remains of New Amsterdam except the original street pattern. Underground, archeologists have found evidence of the plots of houses and gardens, Amsterdam yellow brick, and  seeds or pollen from plants.

You can swipe the map to compare the Castello Plan in 1660 to the present, explore each lot, view it in the 3D model, and use our encyclopedia to learn who lived there, how they earned a living, and in many cases, who they married.

Our next steps will be to expand the project to include all of Long Island and eventually the Hudson Valley, Connecticut and New Jersey, adding detail to the timeline through 1664 when New Amsterdam was taken over by the English.

Questions? Contact us at info@newamsterdamhistorycenter.org

Support Us   Donate now to develop the maps, 3D Model, and expand the research. We need your help to make this work happen!MAPPING EARLY NEW YORK is made possible by grants from:
The SOCIETY OF THE DAUGHTERS OF HOLLAND DAMESKEN CHASE
THE SOCIETY OF THE FIRST FAMILIES OF NEW YORK
THE ROBERT DAVID LION GARDINER FOUNDATION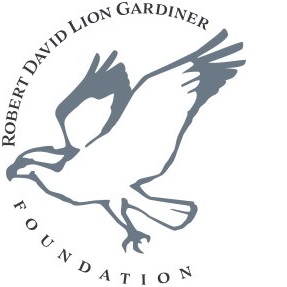 Creative Contributors:
Toya Dubin, Project Manager, info@newamsterdamhistorycenter.org
Nitin Gadia, Mapping Director and Database Development
Eduard Van Dijk, 3D Modeling
Daniel O'Toole, Database Developer
Mustafa Akbay, Drupal Developer
Drew Shuptar-Rayvis, Algonkian Historical Consultant
Firth Haring Fabend, PhD., Head of Scholarly Research
Esme Berg, Executive Director
Document, Maps, Datasets, and other information contributed by:
New Netherland Institute, New York State Archives
New York City Municipal Archives
New York Historical Society
New York Genealogical and Biographical Society
The Society of the Daughters of Holland Dames
Holland Society of New York
The Old Stone House, Brooklyn, NY
Brooklyn Public Library
Additional Creative Contributors:
Russell Shorto, New York Historical Society
Charles Gehring, New Netherland Institute
Joel Grossman PhD - Archeology of Lower Manhattan plant information
Len Tantillo - Paintings, Images, and 3D Models
Chief Harry Wallace, Unkechaug Nation -  Research relating to Native Americans on Long Island 
Karl Phillips, Mapping Specialist/Researcher
Robert Koehler, Siwanoy Nation Documents Collection